The B Corp movement is on the rise in the UK. And food and drink brands are key in harnessing the potential of becoming more purpose led.
When the B-corp movement was first introduced into the UK in 2015, few people knew what a B Corp was, let alone the purpose of becoming a b-corp. Now, though, the movement is starting to gain some serious traction.

Since 2020 record numbers of B Corps in the UK received certification. Interest has reached such a level, that there is a backlog of brands awaiting accreditation.

Among its ranks are a growing number from the UK food and drink sector – from frozen food retailer Cook (one of the first B Corps in the UK) to babyfood brand Ella's Kitchen. Over 40 are now accredited, with many more in the pipeline.

So, what is the benefit for companies?

The growing interest in B Corps is part of a wider trend. The trend of doing business not just for profit. It has never been more important to demonstrate you are doing business ethically.

Take climate change. The voices and impact of the likes of Greta Thunberg, and David Attenborough are sweeping across the world and encouraging business leaders to want to change.

As Cook CEO Rosie Brown says: "If you don't address it, you will go out of business by 2025-2030. Something has got to change because big business as usual isn't working."

B Corp isn't just about the climate emergency, though. Consumers are demanding businesses act conscientiously across all areas of their operation: treating workers fairly, sourcing sustainably and considering their impact on wider society. Doing business is no longer just about making money. Business has a responsibility to act and to understand its impact,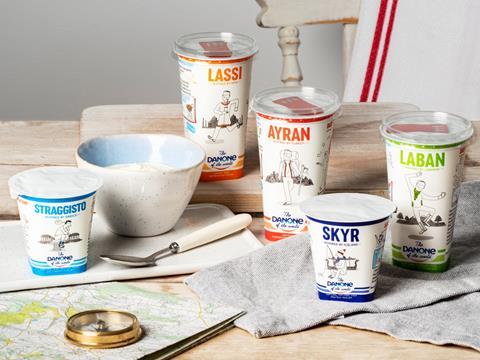 B-corp is not the only accreditation scheme looking to encourage that kind of change, however the accreditation is only for those that meet the "highest standards of verified social and environmental performance, public transparency, and legal accountability to balance profit and purpose". Plus verification and then improvement can be an ongoing process, and there is a need to then work out ways to ensure businesses stick to them. Indeed many Retailers recognise B-corp brands as having incredibly high standards.

The process?
The process is highly individual. Assessment is tailored to each company based on its size and industry, then once the company has been accredited, it must change its articles of association to say it will no longer operate based on shareholder primacy. That can prove a big challenge.
The assessment must be repeated every three years to maintain accreditation, and companies are expected to improve their score each time.

For many members, this thorough process is a benefit rather than a drawback. At a time when greenwashing is rife – and everyone is claiming some form of ethical credential – B Corp certification can set you apart from the crowd.

Ben & Jerry's, which gained accreditation in 2012, tells a similar story. "It covers something that most other accreditations don't cover, and that is our work within the community (our activism work)," says Anuradha Chugh, MD of Ben & Jerry's Europe. "Even though it is rigorous, it really is worth going through the process."

Innocent CEO Douglas Lamont was similarly attracted to the range of issues B Corp certification covers. As he says, "it shines a light on the whole of your business" rather than just one element. "Increasingly, consumers are looking for transparency throughout a company," he explains. "B Corp provides that robust torch which gets shone all the way around the circle."

If you make the grade, the advantages are plentiful. The rigorous requirements mean everyone in the B Corp community is highly committed to ethical business. That opens the doors for collaboration. CEOs in the B Corp community regularly talk to each other to offer advice and encouragement. An FMCG community is emerging who are focussed on doing business the b-corp way.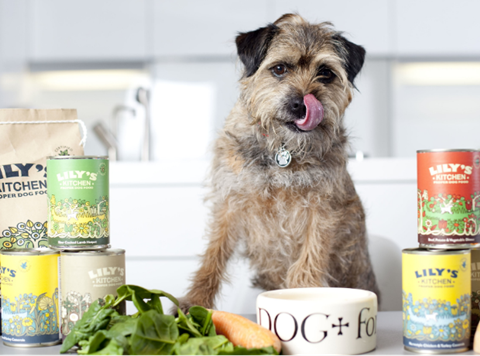 By teaming up, businesses have the power to make a bigger impact and make change happen. A case in point was the combined commitment made by more than 500 B Corp brands at the UN Climate Change Conference, COP25, to accelerate the reduction of their greenhouse gas emissions to reach a 1.5°C trajectory leading to net zero by the year 2030 – 20 years ahead of the 2050 targets set in the Paris Agreement.

The benefits go beyond the altruistic, too. In February 2018, B Lab reported that companies with certification had grown 28 times faster than UK GDP in the previous year. As the scheme gains more recognition, there is potential for even more commercial reward.
Retailer support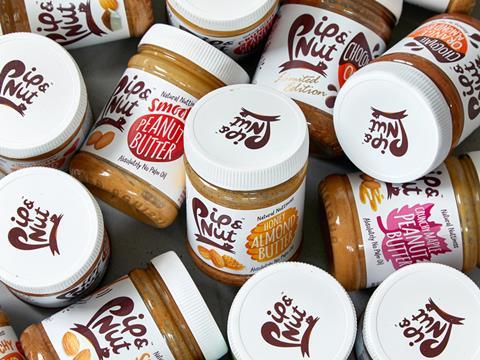 Both Ocado and Waitrose introduced a virtual aisle on its site for B Corp brands. That suggests the general public is starting to wake up to the benefits. This is likely to grow.

People today are more aware than ever of the issues surrounding consumer culture – whether ethical or environmental – and this is informing their purchase choices.

It also helps create an emotional connection with your brands consumer on an open and honest level. Plus it helps market the brand to future employees, as well as the public.

Last September, the Body Shop announced it had gained certification. The following month, The Guardian followed suit. As to Danone, which became the largest food and drink brand to certify as B Corp in the UK in December 2017, it's on a "long-term journey" to certify its entire global operations as B Corp.

So it's we should see more giants of the fmcg world taking the plunge, and possibly even the supermarkets (though retail adoption is currently limited).

Things are changing. It is no longer acceptable to just deliver for your shareholders. People are waking up to the fact that it's just not right and things aren't fit for purpose, and leaders are looking to the B Corp movement because they realise that if you say you're a great company, you have to prove it. It's the future.
If you are an FMCG brand or retailer looking to understand what's involved. Why not get in touch? We'd love to have a free informal chat about the process and how we can help.